Over the summer the Cardiff Rugby Museum website has had a re-vamp including the creation of a new grid view, making it easier to browse objects and the site is also now much more mobile friendly. Many new objects have been added to the collection which can be viewed in the newly added
Recent Objects
section, also a number of the existing objects have had new photographs or scans uploaded. The programme section has grown rapidly with many more to upload; some of the old programmes are particularly fascinating and the Grogg section has grown significantly thanks to our friends at
World of Groggs
. Keywords have also been added to many of the objects and a
Timeline
has been created highlighting key moments in the clubs history through objects, both providing new ways to browse the collection and the season reports & results have been added to the grid view in the
By Season
section. All the work has been undertaken by volunteers and we hope that you'll agree that the final result is extremely professional.
We're also really excited to have added our 1000
th
object to the collection! To mark the occasion, we wanted this to be something really special and so have commissioned a replica of the first ever Cardiff jersey from the inaugural season in 1876. As far as we're aware, none of these have survived, and so we thought putting together a unique replica would be an interesting addition to the collection in the Hubert Johnson room.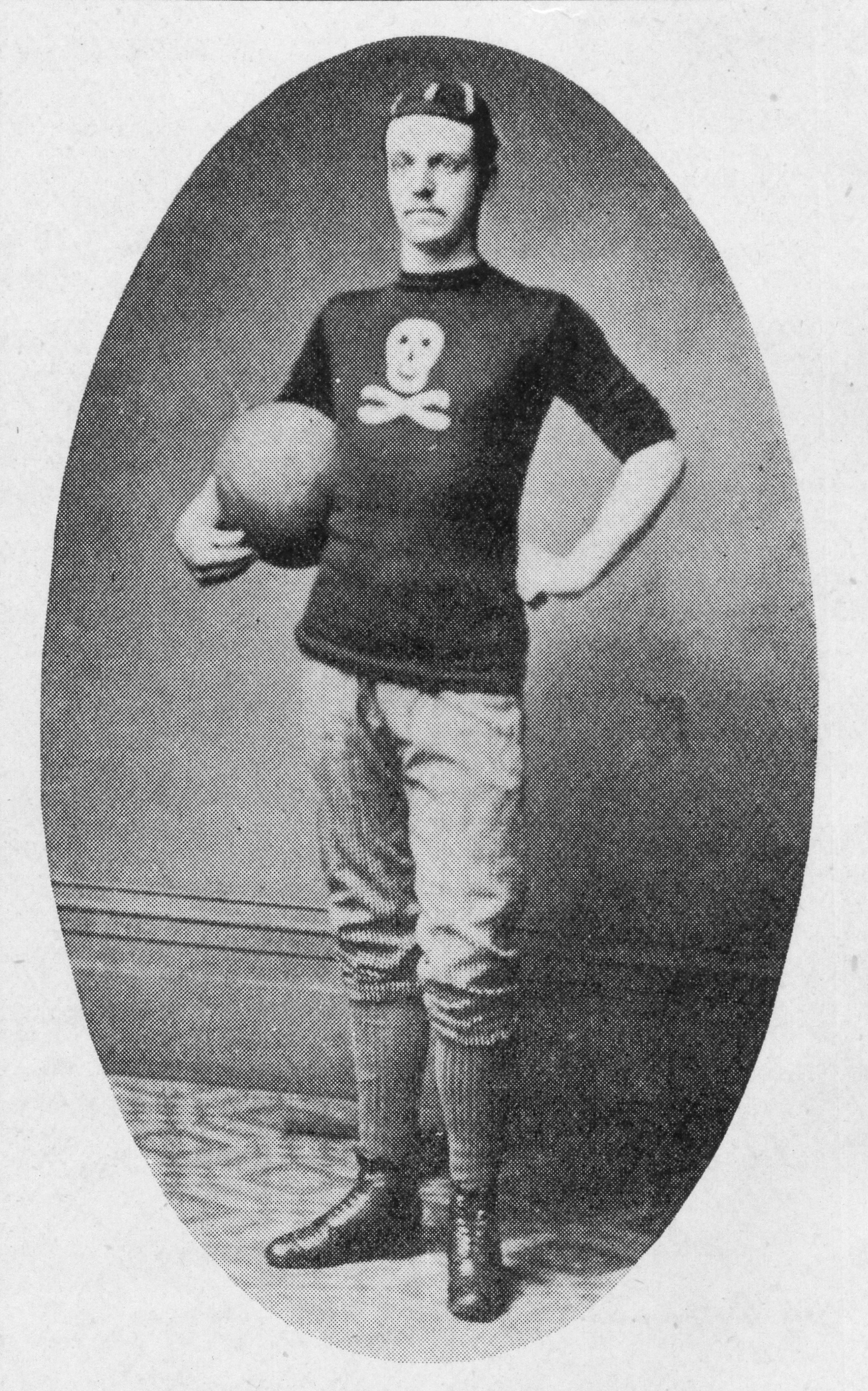 Fig.1 Original 1876 shirt
This first kit was a plain black jersey with large skull and crossbones emblazoned on the chest- presumably a reference to the fact that Cardiff was once reputedly a pirate stronghold (fig.1). The team's nickname was in fact 'The Pirates'. That the kit only lasted one season was down to the fact that the parents of players objected to their offspring been associated with lawlessness on the high seas.  
By the 1878 season, the players could be seen wearing soccer style narrow hooped jerseys in the famous Cambridge blue and black. Whether 'Cambridge' blue is actually the correct description is a moot point. Cambridge blue is actually a very greenish light blue and doesn't really match any versions of the Cardiff jersey that we've seen. We think it more likely that the colours were actually taken from Gonville and Caius college at Cambridge. We know that they were 'modelled' by a Thomas William John Rees while playing for Cardiff and adopted by the side thereafter. Rees was a student at Caius, having gone there after attending Rugby school in 1875; he played for Cardiff at the start of the 1877 season (though is not listed as a member) and 1878-9 (when he appeared to appear as both a back and forward). The blue in the Caius shirt is a different shade to Cambridge blue, but a pretty exact match for the traditional Cardiff colour (fig.2) .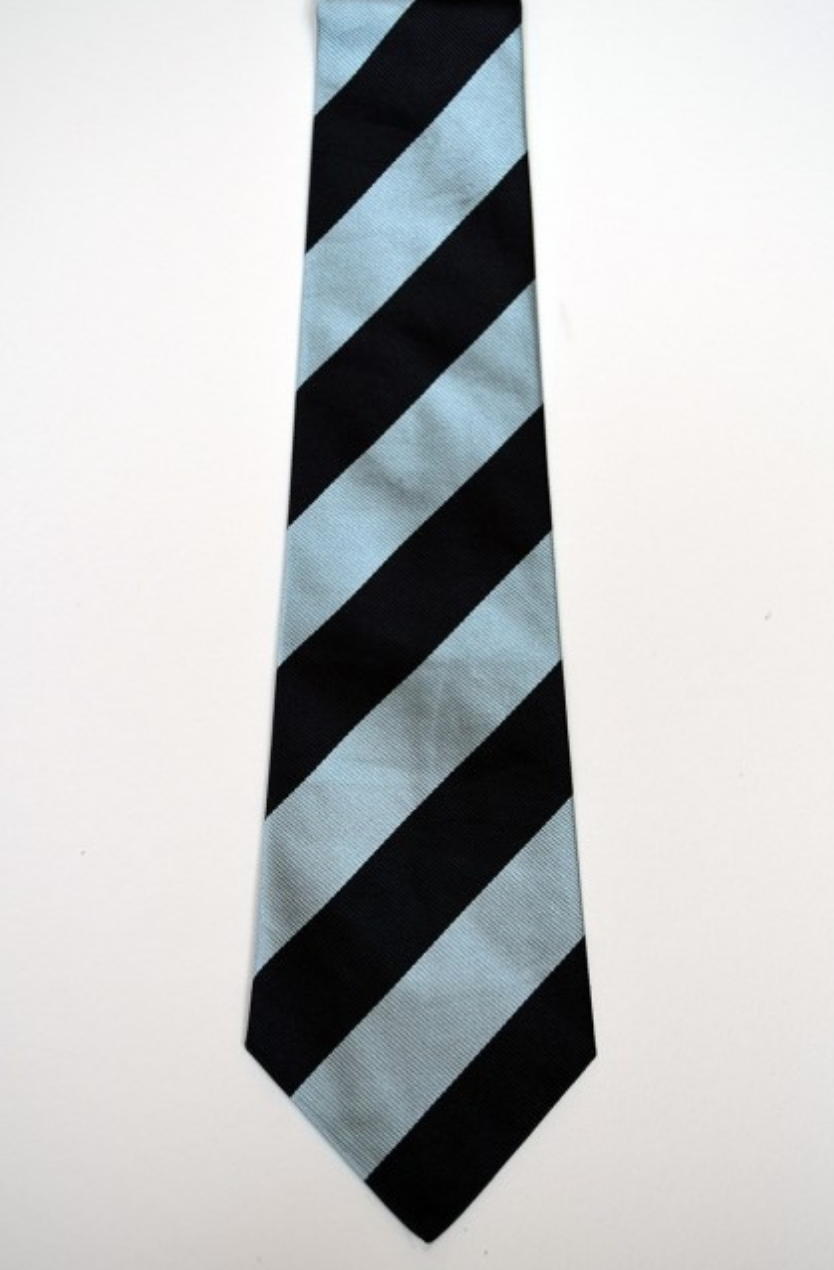 Fig. 2. Caius Tie
Only one known photograph of the original 1876 shirt survives and so we didn't have a lot to go on in terms of producing the replica. We hope you'll agree that 'Roger' (as he has affectionately become known) very much looks the part . Our next project is to try and produce a copy of the 1888 jersey-so stay tuned for more information on that!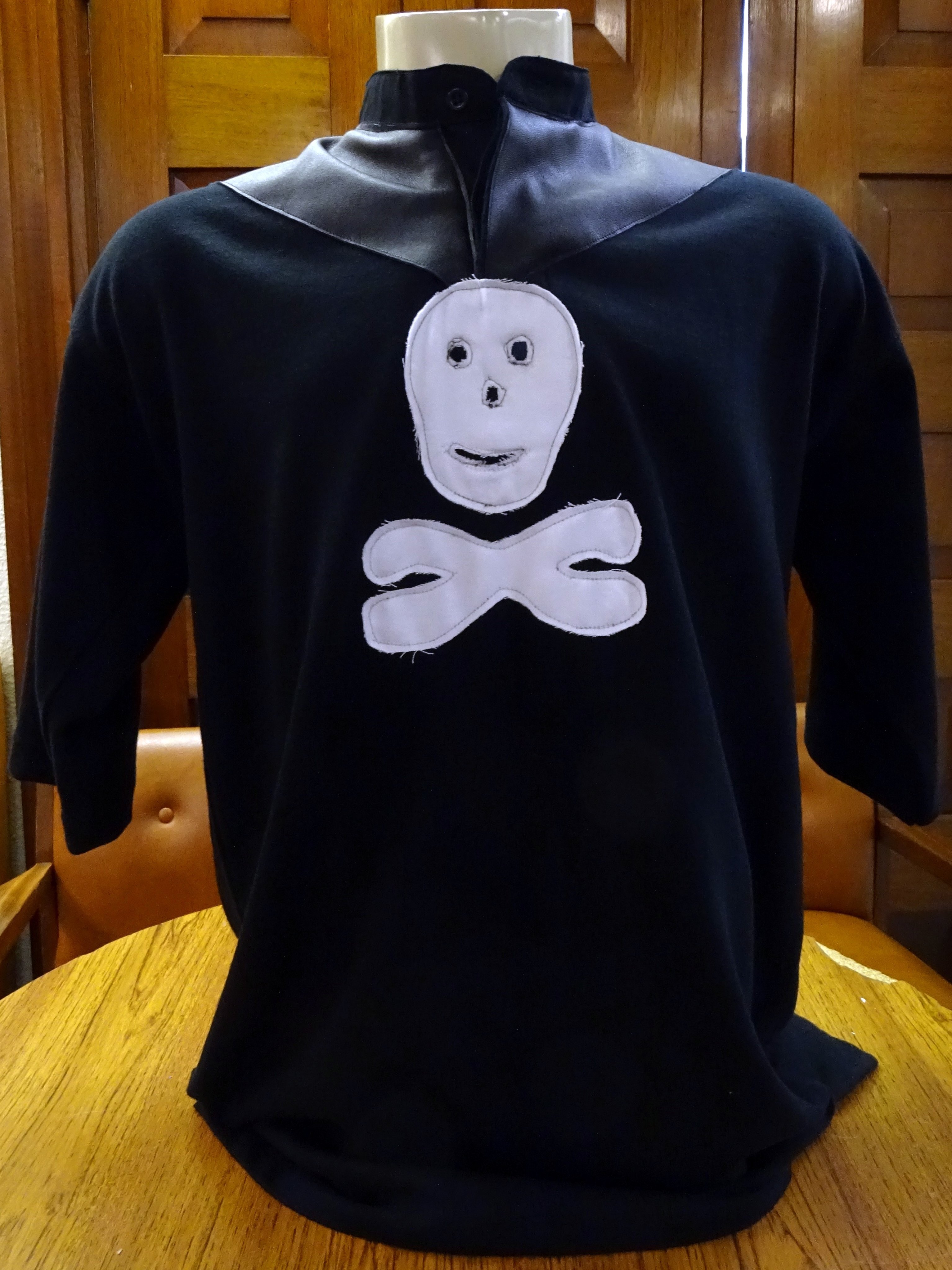 Fig 3. Reproduction 1876 shirt
As stated, we wanted this replica to be unique, but we're sure that a commercially produced 'Roger', with perhaps the RFC badge on one shoulder and the Cardiff Blues badge on the other would prove extremely popular (and make a great European shirt!) So, come on you commercial folk at CAP, give it some serious consideration. If you don't, CF10 will!