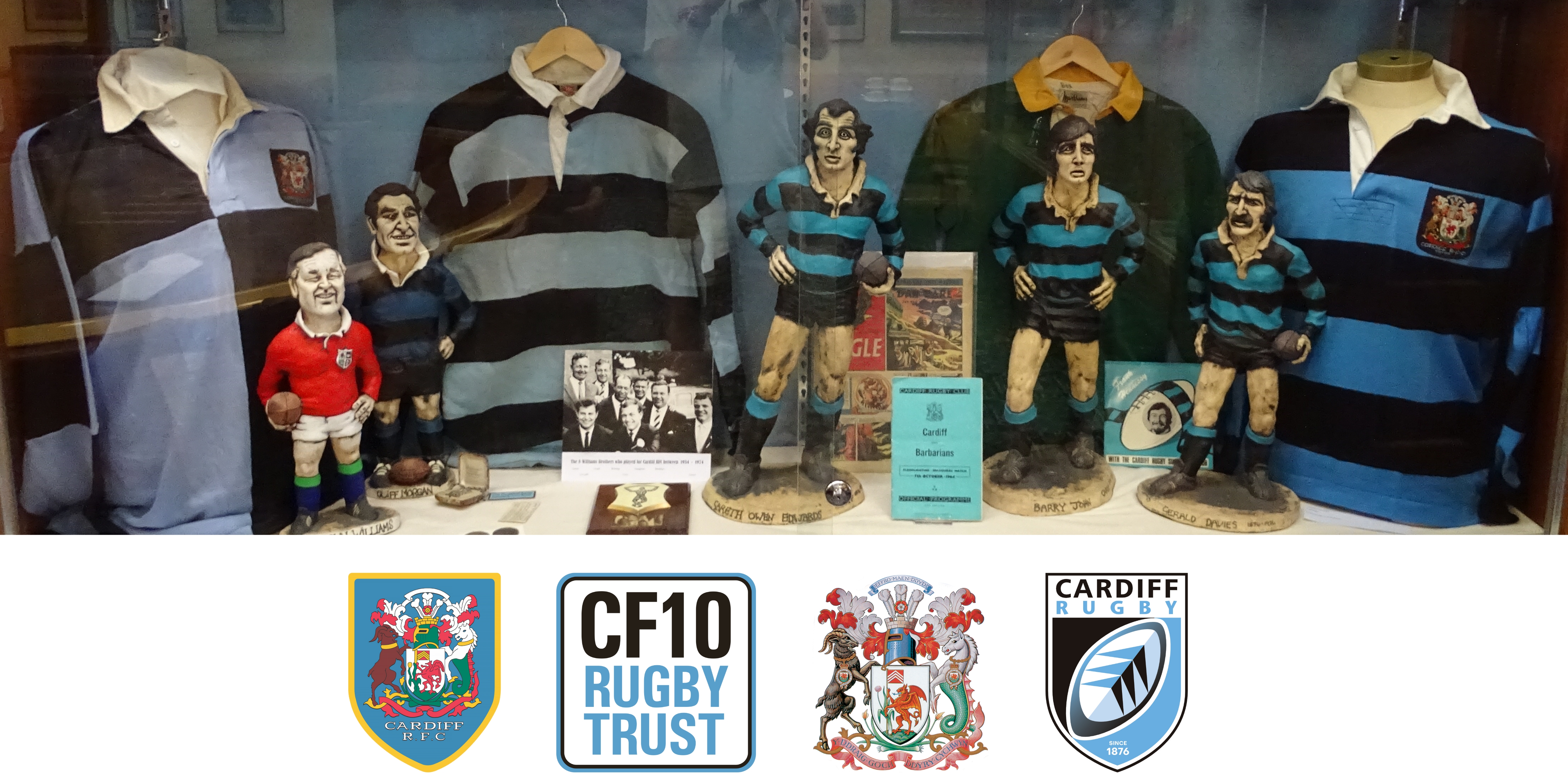 Cardiff Arms Park: An Architectural and Social History
A new history of Cardiff Arms Park. It tells the story of the area's evolution from a pre-sporting public space to the home of the current national and club grounds. The book looks in detail at the rich history of events that have taken place there but, unlike most traditional sports histories, the focus is on the development of the Arms Park itself.

It tells the tale of how rugby, cricket and other sports came to shape its use and of the many and varied alternate plans that were put forward for the site. It also explores the development of the Arms Park within the broader context of the history of sports stadia and speculates on what future developments at the ground will need to feature in order to maintain its prominence in world rugby. As well as making extensive use of archive material, the book contains over 400 images and features many rarely seen photographs and drawings. 

Cardiff Arms Park: An Architectural and Social History is sure to quickly become a collector's item. It will appear in two limited editions: a clothbound, numbered and signed edition of 250 copies and a hardback general edition of 750 copies. All profits will go to the Cardiff Rugby Community Foundation and be used to help improve health, education, employability and inclusion through the medium of rugby across the region.

You can purchase your copy now, by clicking HERE!

The Cardiff Rugby Digital Archive is a collection of memories, mementos, reminiscences and records. Bringing Cardiff's unique rugby heritage to life, it aims to capture, preserve, celebrate and share over 147 years of history.
The Archive contains a record of each item of rugby memorabilia owned by Cardiff Athletic Club and Cardiff Rugby together with items that are either on loan or in private collections. It also provides a summary of results and reports from each season from 1876, and copies of programmes from famous and lesser-known matches. Most memorabilia owned by the club is currently in safe storage, but our ultimate aim is to have all this on public display at Cardiff Arms Park. In the longer-term, the archive will be expanded to include player and supporter oral histories, educational materials, and much more.
Whether you are an avid rugby fan or interested in local history, this site has something to offer.
Please contribute your feedback, ideas and memories-the Archive is a living collection and one that we will add to year on year.
Objects Added Recently