22nd February 2020
Today would have been the 97
th
birthday of Cardiff rugby legend Bleddyn Williams. Playing centre for the city team, he made 283 appearances over the course of ten seasons, bagging 185 tries in the process. He also established a club try scoring record of 41 for the season 1947-8, a record that stood for almost fifty years before being surpassed by Steve Ford. Bleddyn also gained twenty-two Welsh and five Lions caps.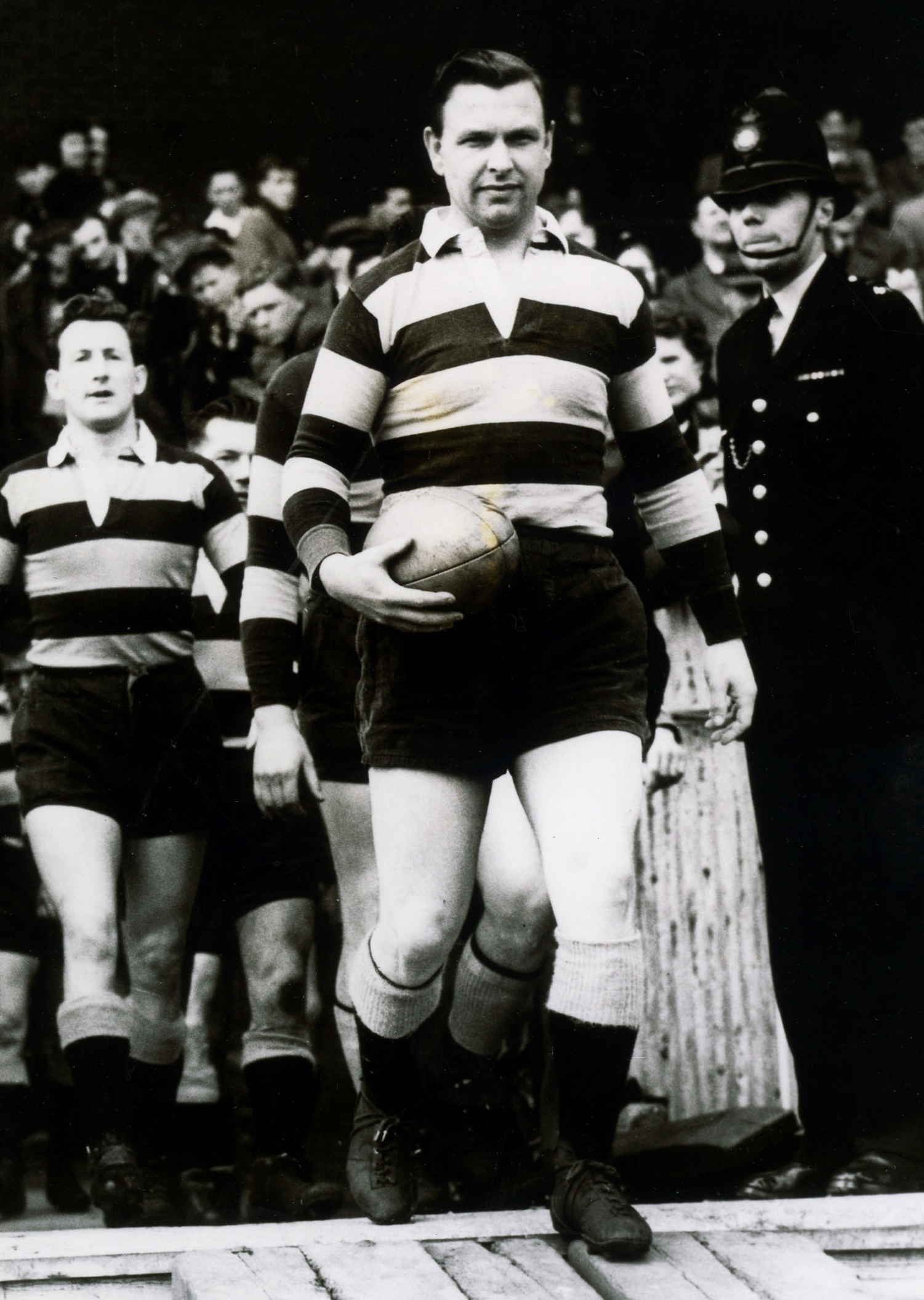 Bleddyn Williams leads his team out for the last time 1955
There could be no more fitting occasion than that to launch two new sections on the Cardiff Rugby Museum dedicated to this great player. First, in conjunction with Glamorgan Archives and the Williams family, the Bleddyn Williams collection is now available online for the first time. Comprising some 137 objects that includes precious photographs, personal letters, programmes, drawings and fixture cards, the collection provides a unique record of one of Wales' most celebrated players.
As Bleddyn's children, Ashley Williams, Lynne Gamblin and Lesley Morgan, note 'Welsh rugby and in particular Cardiff Rugby Club was a constant during our childhood and beyond. We are therefore delighted that Bleddyn's connection as player and supporter of Cardiff RFC is now available via the Cardiff Rugby Museum website.'
In addition to these artefacts, the Museum is also delighted to publish an interview with Bleddyn as part of its series of oral history interviews with former Cardiff greats. The interview comes courtesy of Mike Brown, Head of Communications & Marketing at Cardiff Blues, who conducted it as part of a project in his student days. It provides a fascinating series of recollections from the great man himself and is a superb complement to the archive collection.
As the Williams family state, 'Rugby was Bleddyn's life and Cardiff RFC his passion and his support for it lasted his lifetime. He would have been immensely proud that his rugby career with Cardiff is included in the Cardiff Rugby Museum website.'
The collection can be accessed here -
The Bleddyn Williams Collection
and the interview here - 
Bleddyn Williams Interview