This is the first in a series of monthly blogs highlighting various objects, both old and new, from the online Cardiff Rugby Museum. In the year in which we are celebrating the centenary of the Royal Air Force, it seems fitting that we start with two items that form a small part of the RAF story. These are an RAF cap from 1919-1920 and an RAF tie, both of which are shown below:
Figure 1: Ira 'Taffy' Jones RAF RFC Cap and Tie
At first glance, there is nothing terribly distinguished about either item, but behind them lies the story of a remarkable man as both artefacts are recorded as having been presented to Cardiff Athletic Club by Wing Commander James Ira Thomas 'Taffy' Jones.
While Jones is hardly a household name today, he was a famous flying ace in the First World War and one of our most decorated airmen. Hailing from near St.Clears, Jones joined the then Royal Flying Corp in 1915 after a brief period when he had trained as wireless operator. He first worked as an observer but then, as aerial warfare became part of the conflict that was meant to be 'over by Christmas' dragged on, he progressed to become a fighter pilot with the 74th Tiger Squadron. Over a three-month period in 1918 he recorded a remarkable 37 victories including a spell of six in eleven days; he also reportedly survived twenty-eight crashes, having developed an 'unfortunate habit of crashing aircraft while attempting to land'. At a time when a fighter pilot's life expectancy was measured in months, Jones incredibly remained free of injury-despite returning from one sortie with seven bullets embedded in the seat of his aeroplane. He seemingly suffered from post-traumatic stress disorder however. One report describes a diary entry in which he records being woken by nightmares over twenty times in one night and having to restrain himself from thrashing around by securing the strings of his pyjamas to his bed.
Despite his heroic adventures, he also received some criticism for machine gunning German pilots parachuting from their planes, to which he responded:

My habit of attacking Huns dangling from their parachutes led to many arguments in the mess. Some officers, of the Eton and Sandhurst type, thought I was 'unsportsmanlike' to do it. Never having been to public school. I was unhampered by such considerations of form. I just pointed out that that there was a bloody war on, and that I intended to avenge my pals.

Not all wars are won on the playing fields of Eton it would seem.
Taffy went on to serve in Russia and Iraq and in recognition of his service he was awarded the Military Cross, the Distinguished Flying Cross and bar and the Distinguished Service Order. He also flew briefly during the Battle of Britain and achieved new fame for taking on a Junkers bomber that was targeting Swansea in an unarmed training plane and equipped only with a flare gun.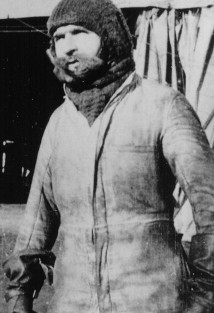 Figure 2: Ira Jones (Courtesy of the 74(F) Tiger Squadron Association)
Jones summarised his rugby career in a chapter from his 1938 book, An Air Fighter's Scrapbook, in which he declared that 'there is no sport which universally breeds fighters more than rugger'. He took a rugby ball with him on active service and he was delighted to find that matches were being played in the combat zone; he gives an account of one, between IV Division and the South Midland Division on April 14th, 1914.
Taffy had first learned to play the game at the Queen Elizabeth Grammar School, where he received his colours in 1912, before moving on to Carmarthen Harlequins, 'without question, the best second-class team in Wales'. He also played for the No.10 squadron in France, A Squadron at the Officers' Training Camp at Hursley Park, the School of Military Aeronautics and the Air Force units at Gosport and Flowerdown. He went on to play four times for the RAF, twice each against the Army and the Navy; the first of these games were in 1920, the matches with which the cap in the Cardiff collection is associated. Prior to the game against the Army in March 1921, the teams were introduced to King George V (see fig 3.)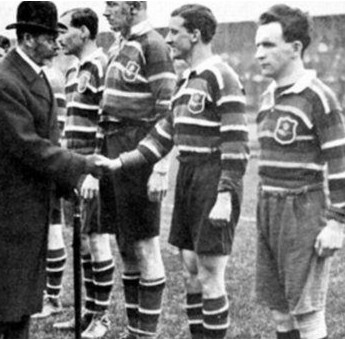 Figure 3. Jones (far right) about to be introduced to George V
Jones had mentions in several contemporary match reports of the day, for example:

JIT Jones was a little mechanical at first, but he improved as the game went on. He kicked well-perhaps a little too often-but he started many fine moves…The RAF's last score came from a clever feint by JIT Jones, who passed to T.Smith. (Times, RAF v Army 5th March 1921)

This Jones, the flying man, is a s fine a half as we have seen playing in any Welsh rugger side since the days of Percy Bush, of Cardiff (Morning Post, RAF v Royal Navy 4th Feb, 1922).
Jones also played on the wing for the RAF against New Zealand in a 22-3 defeat at St.Helens in the inter-services King's Cup of 1919, and event since heralded as the first rugby World Cup (see British Army Kings Cup Cap 1919). Having gone to Swansea to simply watch the game, he got drafted into the side when three players fell prey to flu. The Swansea Post reported that 'Capt.Jones, the Camarthan man, did a lot of useful defence but was 'starved' by his centre' (the Springbok G.M. "Billy" Wrentmore, who had toured Europe with the 1912-13 side and also played cricket for Western Province).
Taffy was to have a nomadic first-class career, playing for London Welsh, Bristol, Richmond and Northampton, playing both scrum and outside half. He also played for Richmond. When he returned to the UK in 1928, Jones took up refereeing and was plainly a controversial figure:

I refused to give in to the bullying remarks of certain sections of the crowd, or ceased to penalise offending players. As a consequence I had occasionally to accept raspberries of a particular variety. The best ones came from the Welsh clubs (I never refereed twice on the same ground in Wales, and it is significant that the home side never won).

He goes on to describe being escorted off grounds by police and players, an attempted attack with an umbrella by a female spectator, and states that eventually the 'Welsh Union found that there were no more first-class teams who would have me'! His last game involved him officiating in a Harlequins v. Cardiff game at Twickenham after the scheduled referee failed to appear. His performance on this day was viewed more positively, at least by the London media:

…the referee handled the game brilliantly. He was, I think, the best exhibition I have seen. It was so near perfection that it drew into glaring relief that redundancy of rules now stifling the true spirit of the game…
Given the preceding quotation, it is perhaps little surprise that we lost the match! We are uncertain as to whether Jones had any other connection with Cardiff and, despite his appearing for a number of first-class sides, he certainly does not seem to appear in any of our playing records. It is possible that the cap and tie were donated after him refereeing a game at Cardiff. If you're reading this and know any more, please get in touch-we'd love to have an explanation as to how this famous fighter ace's memorabilia ended up in the Cardiff collection.